Weathering financial shocks
FinLab 2016 Challenge
Learn more about how financial shocks impact the financial health of Americans and the opportunity for innovative solutions.
The Challenge
Financial shocks are unexpected expenses and drops in income, and for Americans they are all too common. While unexpected expenses and drops in income are a part of life, few financial products are designed with that reality in mind. The typical household's most expensive financial shock costs $2,000 but just 6 in 10 households (59 percent) had enough liquid savings to pay for an expense of this magnitude. Fifty-five percent of those experiencing financial shocks reported that the shock made it hard for them to make ends meet.1 Without products to help weather financial shocks, the effects reverberate throughout a household's finances, often causing long-term damage.
138 million adults are struggling
with their financial health
Addressing Financial Shocks to Improve Financial Health
Building resilience for financial shocks is a challenge for Americans across the income spectrum – especially for the 138 million financially unhealthy Americans. When Financial Health Network asked where a household would get $600 for an emergency expense that had to be paid within one week, half of the respondents answered with borrowing. Credit is an important option — allowing the consumer to spread the expense over time — but high-quality credit is not an option for the more than 108 million Americans who lack access to traditional credit cards and even modern online lending.3 
Opportunities for solutions
To encourage more technology, talent and innovation to address this challenge, the 2016 Financial Solutions Lab is dedicated to supporting entrepreneurs and nonprofit innovators who are helping Americans weather the financial shocks that all of us experience in life. From affordable, transparent insurance products, to new approaches to savings, to quality credit options, the Financial Solutions Lab is seeking innovative solutions that will help Americans weather financial shocks.
---
MORE INFO
Read more about Helping Americans Weather Financial Shocks Download Now
---
1 The Pew Charitable Trusts. "How Do Families Cope with Financial Shocks?" October 2015.
2 Financial Health Network. "Consumer Financial Health Study". March 2015
3 Financial Health Network. "2014 Underserved Market Size: Financial Health Opportunity in Dollars and Cents". December 2015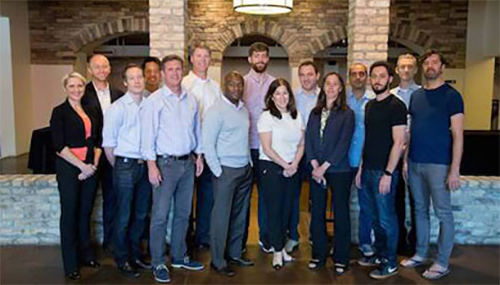 Meet the 2015 Winners
Meet the winners of our first Challenge. These companies use innovation to address everyday cash flow challenges with solutions that help people save, borrow, manage expenses, and reach goals.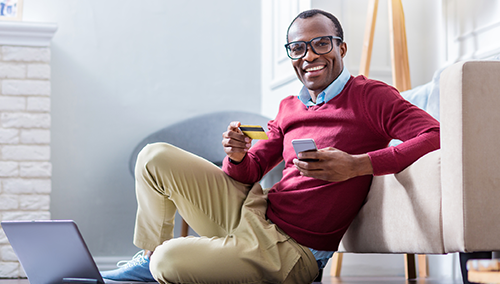 Learn about the 2015 Challenge
More than 100 million Americans struggle to manage cash flow, and our challenge in 2015 was to find innovators working to find solutions that can solve this problem — making financial health a reality for more Americans.