The Lab
About Us
We believe that finance can be a force for good, and that innovation should be sought out and rewarded.
Who we are
The Financial Solutions Lab is a $50 million, 10-year initiative managed by the Financial Health Network with founding partner JPMorgan Chase & Co. to cultivate, support and scale innovative ideas that advance the financial health of low- to moderate-income (LMI) consumers and historically underserved communities. The Lab is intentionally focused on innovative ideas that support populations facing acute and persistent financial health challenges, including (but not limited to) aging individuals, individuals with disabilities, people of color and women.
Over the last six years the Financial Solutions Lab has supported nearly 40 companies who have served more than 4.5 million consumers, helping them save more than $1 billion. The Financial Solutions Lab is a proven platform for improving the financial health of consumers and recently received renewed support from founding partner JPMorgan Chase. Last year, cohort companies addressed Workplace Financial Health challenges by providing innovative workplace financial health and wellness programs.

The Financial Health Network is the leading authority on consumer financial health.  We are a trusted resource for business leaders, policymakers and innovators united in a mission to improve the financial health of their customers, employees and communities.  Through research, advisory services, measurement tools, and opportunities for cross-sector collaboration, we advance awareness, understanding and proven best practices in support of improved consumer financial health for all.  For more on the Financial Health Network, go to www.finhealthnetwork.org and follow us on Twitter at @FinHealthNet.
Financially healthy individuals increase the stability and resiliency of their communities. That's why JPMorgan Chase is proud to be the founding partner of the Financial Solutions Lab – committing $50 million over 10 years and our expertise in financial services to maximize our impact.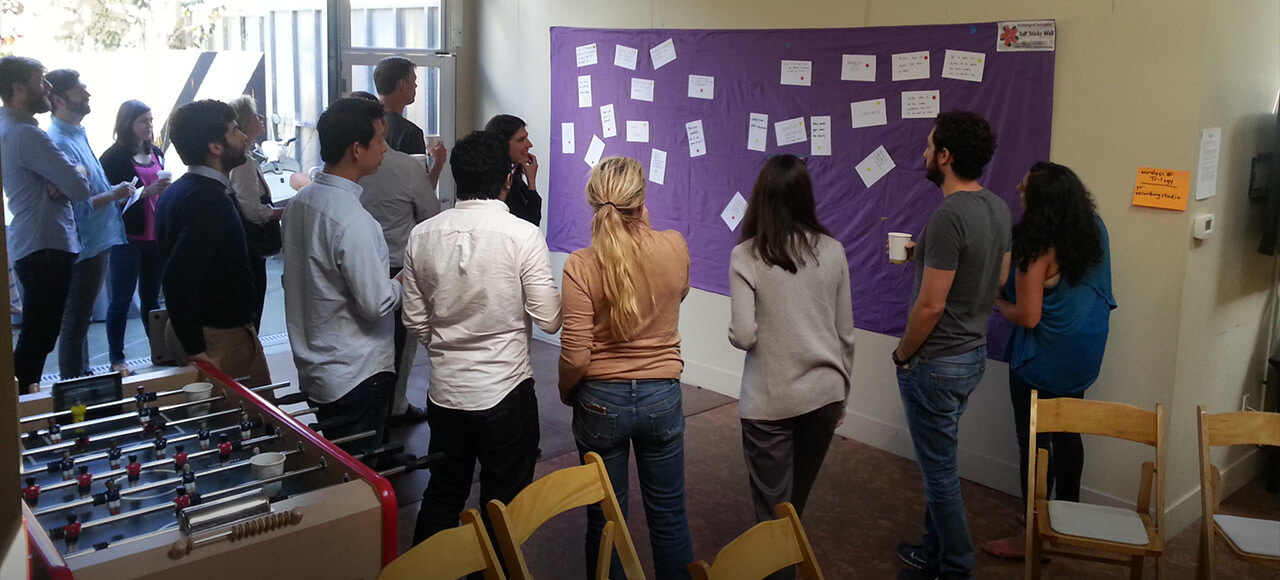 Why we are here
The Financial Solutions Lab has a relentless focus on building products and services that embrace inclusion, build trust, promote success, and create opportunity, and which solve important financial challenges in America.
Over a five-year period, we are creating challenges and rewards for innovative entrepreneurs, companies, and nonprofits building solutions for the issue areas we highlight. We will grow an ecosystem of fintech innovators that will catalyze impact on the lives of everyday people.
Goals of the Lab
More Innovation
We want more entrepreneurs to create products that improve the financial health of consumers.
Better Products
We want products that better serve the needs of low and moderate-income households.
National Scale
We want products that effectively serve millions of consumers.
The Lab has been truly catalytic for us. Our goal has always been to partner with major financial institutions to help them restructure their customers' debt. The beauty of FinLab is that we are able to get insights from the greatest consumer lab out there. We have the ability to go out to a broad array of service providers in the financial services space that we probably wouldn't have known about.

"
Jerry Nemorin Co-Founder and CEO
Lendstreet
Advisory council
Jennifer Tescher

Financial Health Network

Susan Ehrlich

Simple

Arjan Schutte

Core Innovation Capital

Jonathan Mintz

Cities for Financial Empowerment Fund

Andrea Levere

Prosperity Now

Darren Walker

Ford Foundation

Kosta Peric

Gates Foundation

Eldar Shafir

ideas42

Tim Brown

IDEO

Albert Ko

INTUIT

Ben Knelman

Juntos Finanzas

Karen Keogh

JPMorgan Chase

Noah Wintroub

JPMorgan Chase

Ben Jealous

Kapor Capital

Ann Lamont

Oak HC/FT

Arjuna Costa

Omidyar Network

Cheryl Porro

SalesForce Foundation

Michael Barr

University of Michigan

Suzi Sosa

VERB