Building Solutions
FinLab 2015 Challenge
Learn more about cash flow challenges that impact the financial health of Americans and the opportunities for innovative solutions.
Solving the first challenge
Millions of Americans currently face cash flow challenges, and many more experience these challenges at some point in our lives. Waiting until the next payday or waiting for a check to clear can make it hard to pay expenses when they're due. Furthermore, over 50% could not come up with $400 to cover big expenses—like a medical bill or a car repair—which leaves many resorting to expensive credit options. (See Report on the Economic Well-Being of U.S. Households in 2013, July 2014)

The Financial Solutions Lab believes these challenges are solvable and that technology can help provide solutions. New products that help consumers save, plan their financial lives and access affordable credit can help Americans better manage the spikes and dips in their incomes and expenses. (See Spikes and Dips: How Income Uncertainty Affects Households, U.S. Financial Diaries, October 2013)
Meet the 9 winning innovations of the first Lab challenge
More than 100 million Americans have difficulty managing their household cash flow.
Income volatility's effect on financial health
Volatile income and urgent expenses pose a complex challenge for millions of Americans.
Watch Video
Cash flow challenges explained
The bills are due today, but payday is a few days away. The lack of funds to make ends meet poses a common challenge. To bridge the gap, some households can tap into a savings account or shift spending to a credit card. However, for the millions of Americans without an extra savings cushion or access to reliable credit, easy solutions are scarce.
These households face a constant juggle that creates inconvenience, stress, and additional expenses such as late fees, overdraft penalties, or higher-cost credit. Further, the demands of short-term cash flow management prevents households from building the savings and assets that they need to improve their financial health in the long run.
Read about the 9 Lab winners solving consumer cash flow challenges
Innovations in technology, more robust data analytics, and an improved understanding of design and consumer behavior are leading to new applications, products, and services that improve the financial health of Americans.
While there are promising innovations emerging, there is much more to be done to bring these solutions to the millions of Americans who need them. A new generation of financial technology innovators can solve the challenge of cash flow management.
---
MORE INFO

Download the one-page brief featuring all 9 winners
Download Now

Read the Lab's brief on cash flow challenges
Download Now

View the infographic on the market for solutions
Download Now
---
1 Report on the Economic Well-Being of U.S. Households in 2013, July 2014
2 Spikes and Dips: How Income Uncertainty Affects Households, U.S. Financial Diaries, October 2013)
3 See Understanding and Improving Consumer Financial Health in America, March 2015
4 The Brookings Institution, "The Wealthy-Hand-to-Mouth."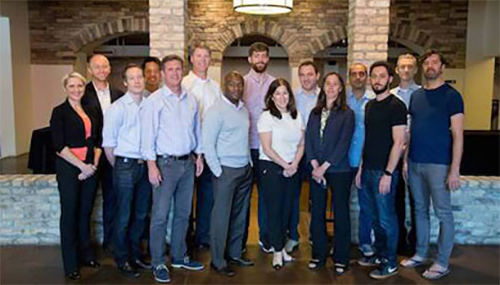 Meet the 2015 winners.
Meet the winners of the first Challenge. These companies use innovation to address everyday cash flow challenges with solutions that help people save, borrow, manage expenses, and reach goals.
Learn about the 2016 Challenge.
More than 100 million Americans struggle to manage cash flow, and our challenge in 2015 was to find innovators working to find solutions that can solve this problem — making financial health a reality for more Americans.